Now is the time to think of log fires and presents round the tree.
But there is still time to think of gardening and plants.
Now is the time to look through the seed and plant catalogues for new and interesting plants and plan for new plantings next year.
From seed of course you can get new and interesting plants and also think of interesting crossings and plant breeding projects for the new season.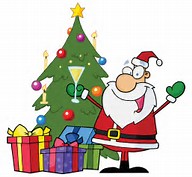 Remember if you are thinking about plant breeding projects I can provide a full plant development service
If you have a new plant and want further advice, my contact details and further advice can be found on my website.
DECEMBER GARDENING
Most leaves are now down from trees good time to clear either compost or take to local recycle centre
Trimming of deciduous trees and shrubs can be carried out now but avoid doing during very frosty weather.
Continue trimming back perennials clearing weeds from beds
Root cuttings can be taken now and seed of alpines sown
Raise pots on the patio for winter to aid drainage bring in tender plants if not done so already
Clean leaves from lawn you may need to cut also as it will continue to grow if temps are above 5°c but do not cut as short as in summer months
Re-cut lawn edges look for wet areas and carry out aeration where needed
Do not though work on your lawn in frosty weather
Dig over the veg patch and work in some manure or soil improver
You can plant Rhubarb, Raspberries, Blackberries, other currents and strawberries now
Still time to plant garlic
Inside you can herbs and grow on the windowsill
Hardy salads can sown undercover.
If you have a pond net it to keep away herons, remove fallen leaves and debris from pond regular
Good time to remove any pumps and filters and clean ready for new season
Pressure wash paths and patios to prevent algae and mould building up
Clean and sharpen tools
Don't keep too much fuel for your petrol tools over winter as it will not keep
Finally Happy Christmas